BOTOX® / Facial Aesthetics
---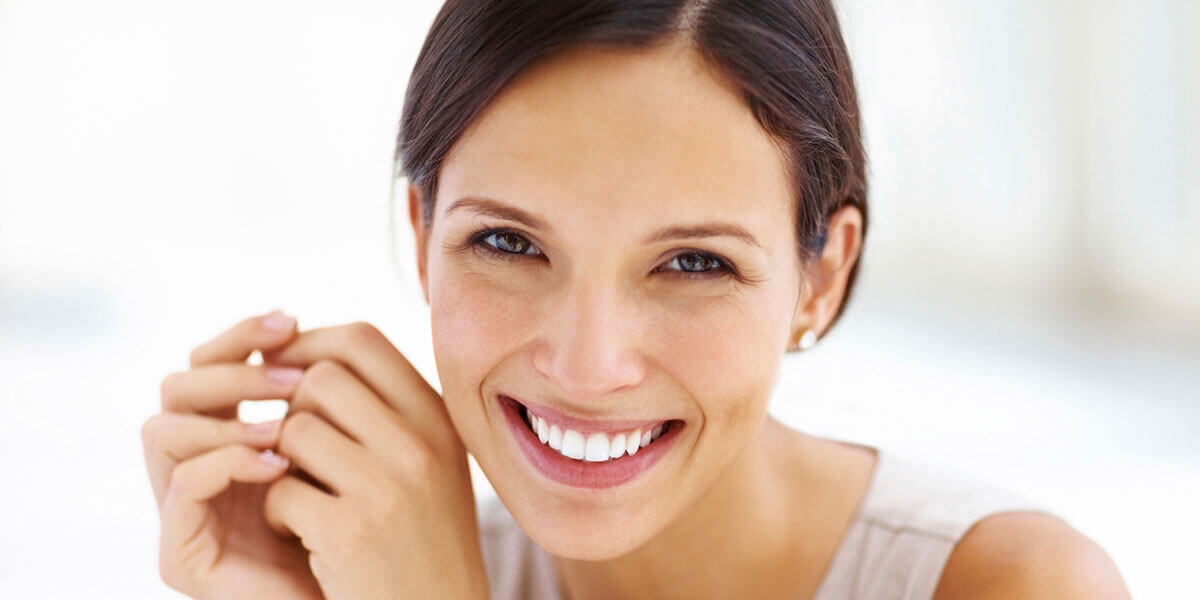 ---
A&R Advanced Dental Group provides BOTOX and facial aesthetics services in Pomona and Brooklyn. Call us at one of our two locations to learn more and schedule your appointment. 
You might not think to ask your dentist about Botox or facial fillers, but many patients are surprised to learn that this is a service we offer at our practice. When you choose a dentist for facial aesthetics, you're benefiting from their education in the anatomy and musculature of the face. There's no one better when it comes to knowing which muscles to inject for the desired results or how to complement cosmetic dental work with fuller lips or smoother laugh lines.
Our office offers the following facial aesthetic treatments:
---
Botox® and Dysport®
---
These injectable prescription treatments work by paralyzing the muscles that cause wrinkles and lines. By doing this, they temporarily improve the appearance of moderate to severe frown lines between the eyebrows (glabellar lines), around the eyes (crow's feet) and around the mouth and nose.
---
Juvederm® and Restylane®
---
These two FDA-approved dermal fillers are also used to smooth wrinkles that appear around the mouth and nose. Although results vary based on how quickly your body metabolizes the injections, many patients see their fillers last up to one year. Therapeutically, these fillers can also be injected at the corners of the mouth for patients who have recurring tears that cause bleeding and infection.
---
Other Facial Aesthetic Treatments
---
Facial rejuvenation with PRF

Lip enhancement

PDO threads

Microneedling

Mesotherapy
---
Frequently Asked Questions About Facial Aesthetics
---
How long does Botox® last?
---
Botox® lasts anywhere between three to six months. Eventually, the effects wear off and the muscles begin to move again, which causes lines and wrinkles to reappear.
---
How long does it take for Dysport® to kick in?
---
Dysport® usually starts to work within two to four days after your treatment. After one week, you should see complete results.
---
Is Juvederm® painful?
---
Yes, Juvederm® injections are painful. A topical numbing gel and ice is used to alleviate discomfort and the Juvederm® itself contains a small amount of lidocaine to reduce pain at the injection site.
---
What is Restylane® used for?
---
We use Restylane® for lip enhancement and to smooth out lines, wrinkles, and facial folds by adding volume to the skin.
---
How long does a PDO thread lift last?
---
A PDO thread lift can be expected to last for up to two to three years. The procedure is safe and the results are impressive.
---
Can microneedling damage your skin?
---
Microneedling does damage your skin—and that's the point! By causing some superficial trauma to the skin, collagen production and healing factors are increased. This repairs the damage caused by the needling as well as supporting the growth of new skin to correct areas of concern like acne scars, wrinkles, large pores, etc.
---
How long do lip fillers last?
---
Lip fillers usually last about six months, although some patients metabolize their fillers faster, while others metabolize it more slowly.
---
Is PRF better than PRP?
---
PRF, or platelet-rich fibrin, is superior to PRP because it releases more growth factors over time. 
Call use today to schedule your appointment.